My name is King Zoe PLUR I have been crafting Kandi for 11 years . I live by PLUR brought myself out of a lot of rough times using the power of art and music to bring me hope happiness. 
My favorite type of Kandi to make is Singles , Doubles Necklaces ! I absolutely LOVE to use toys and trinkets to spice up my Kandi creations.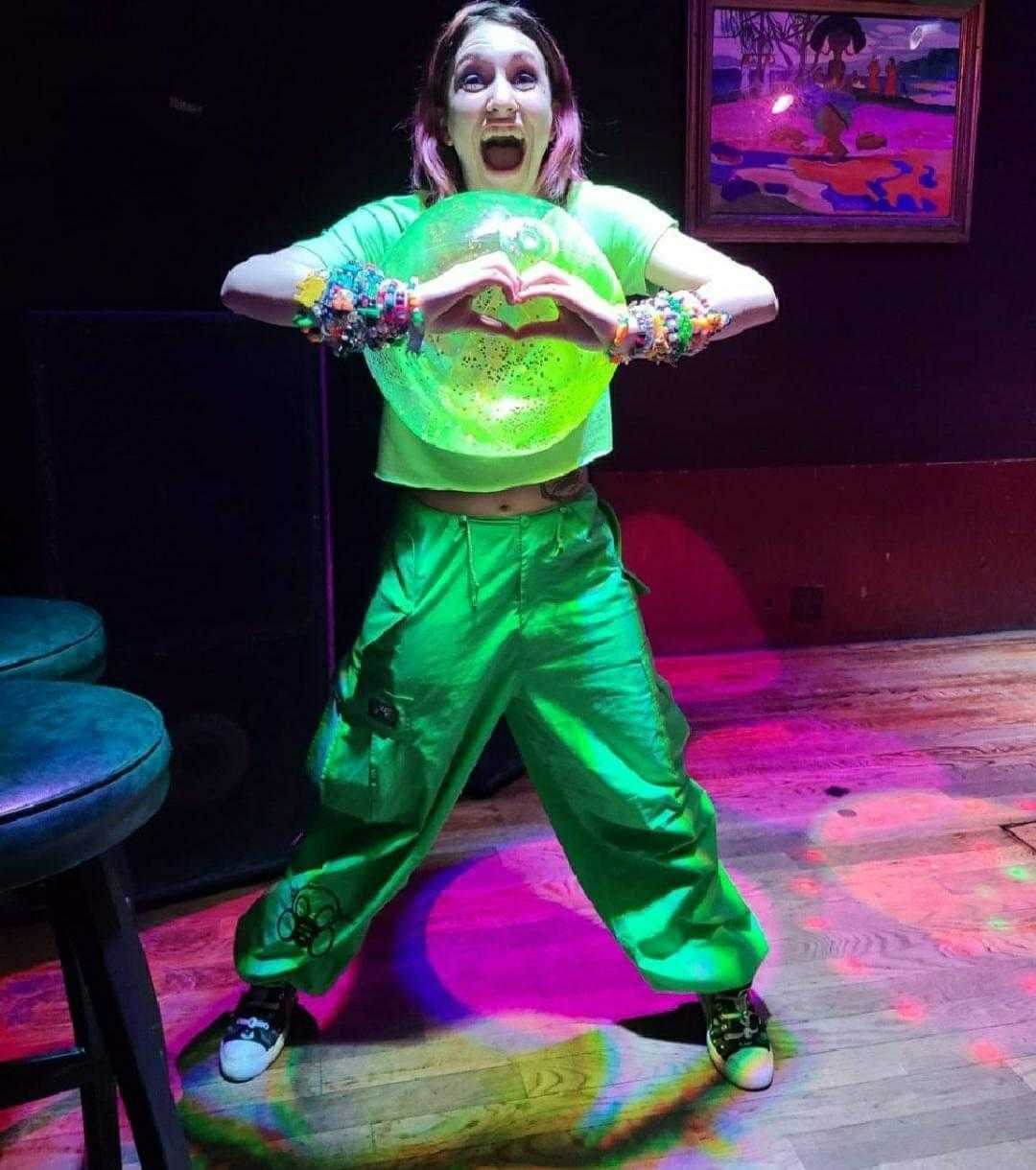 I fell in love with raving at 17 started planning hosting kandi house parties at 19 which quickly lead to throwing my first rave that same year . My goal was to bring back Kandi in my city which has started to happen again ! I now host kandi raves under the name PLUR Kingdom . My motto has been
" Anyone can be amazing if they just be themselves! Get on the Dancefloor Make some memories " - King Zoe PLUR
My Mascott is my PLUR Sloth stuffie , Boi ! 
I have a YouTube channel full of  Rave Vlogs, Videos with local DJs Producers,  BTS of the Raves I throw,   Kandi videos which I call Kandi Korner ( named after the Kandi Korner at my raves! ) 
Theres even a Playlist on my channel of some live sets from events I've thrown!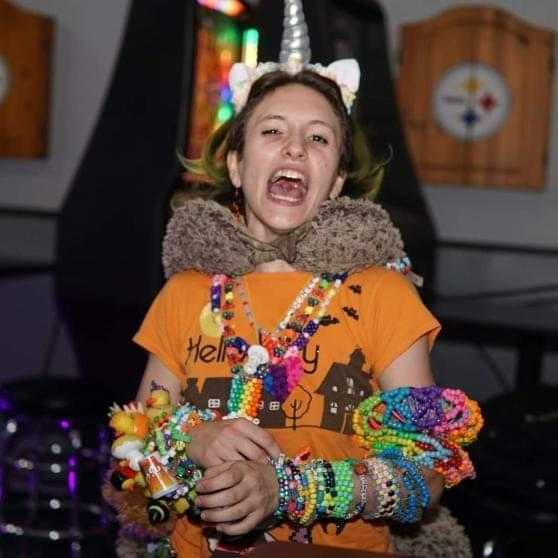 I'll never forget how I started making kandi. It all started out of a shoe box of mixed up pony beads in my bedroom . I'd put on my favorite mix and just imagine being at a rave being so excited for my future just knowing raves would change my life . Now I have an entire room in my house dedicated to crafting kandi displaying all the beautiful trades I've collected over the years. I throw my own raves promote the music that I love , the music that saved me from the darkest times in my life . I owe a lot to raves Kandi . Hosting Kandi parties raves that are a safe space for all communities is my passion purpose in life.
It's the least I can do for the art and music that kept me here. 
Kandi, Festivlas Raves have brought me opportunities of a life time , friends better than I ever expected to have,  memories you cannot experience anywhere else countless nights of dancing till' sunrise or till' the lights come on!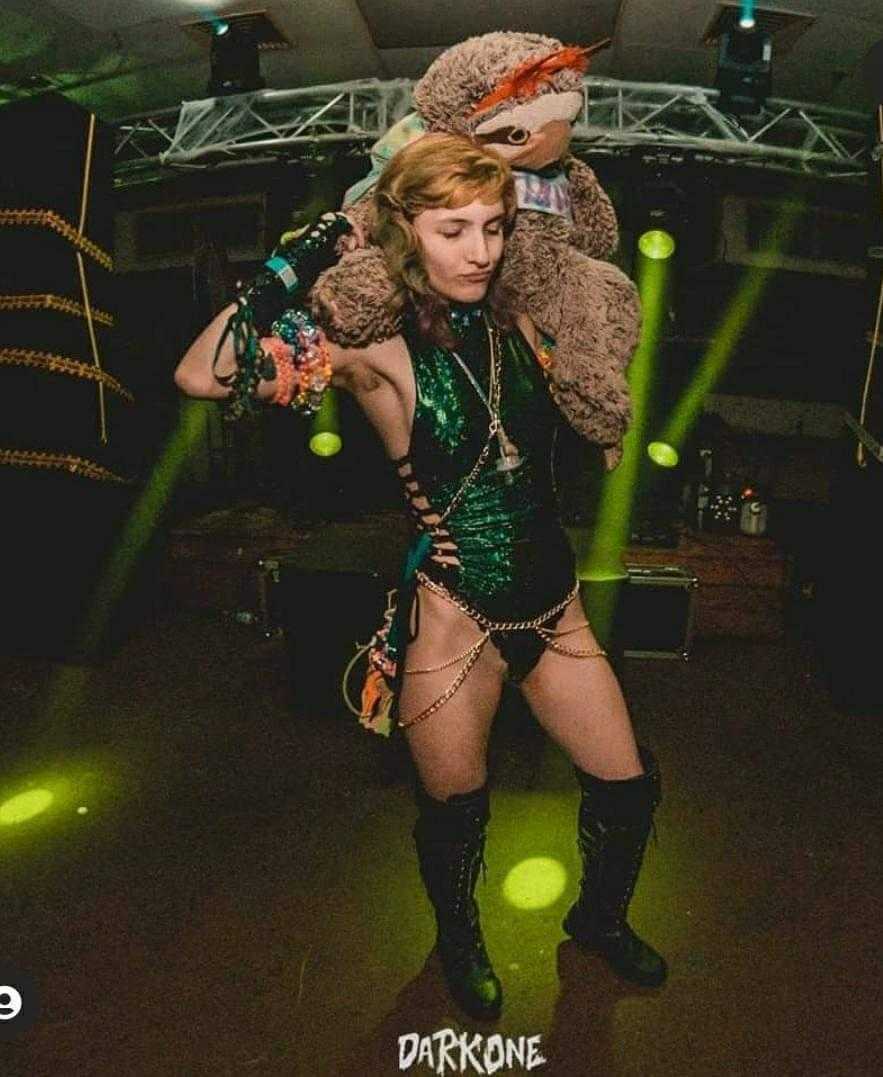 PEACE LOVE UNITY RESPECT RESPONSIBILITY 
KING ZOE PLUR BOI PLUR SLOTH OF PLUR KINGDOM