This month we want to feature our good friend RubenakaYoshi, he is an amazing kandi artist! He has been seen wearing some of the coolest shirts made with pony beads. He says it takes about 1 to 2 months to complete one project. He maps out his design before hand so he can be sure to make exactly his vision. We of course help him find the colors he needs to complete his projects. If you find him on the dance floor make sure to say hi and connect. 
Check out his profile on Kandi Family https://www.kandifamily.com/timelineu=RubenakaYoshiref=se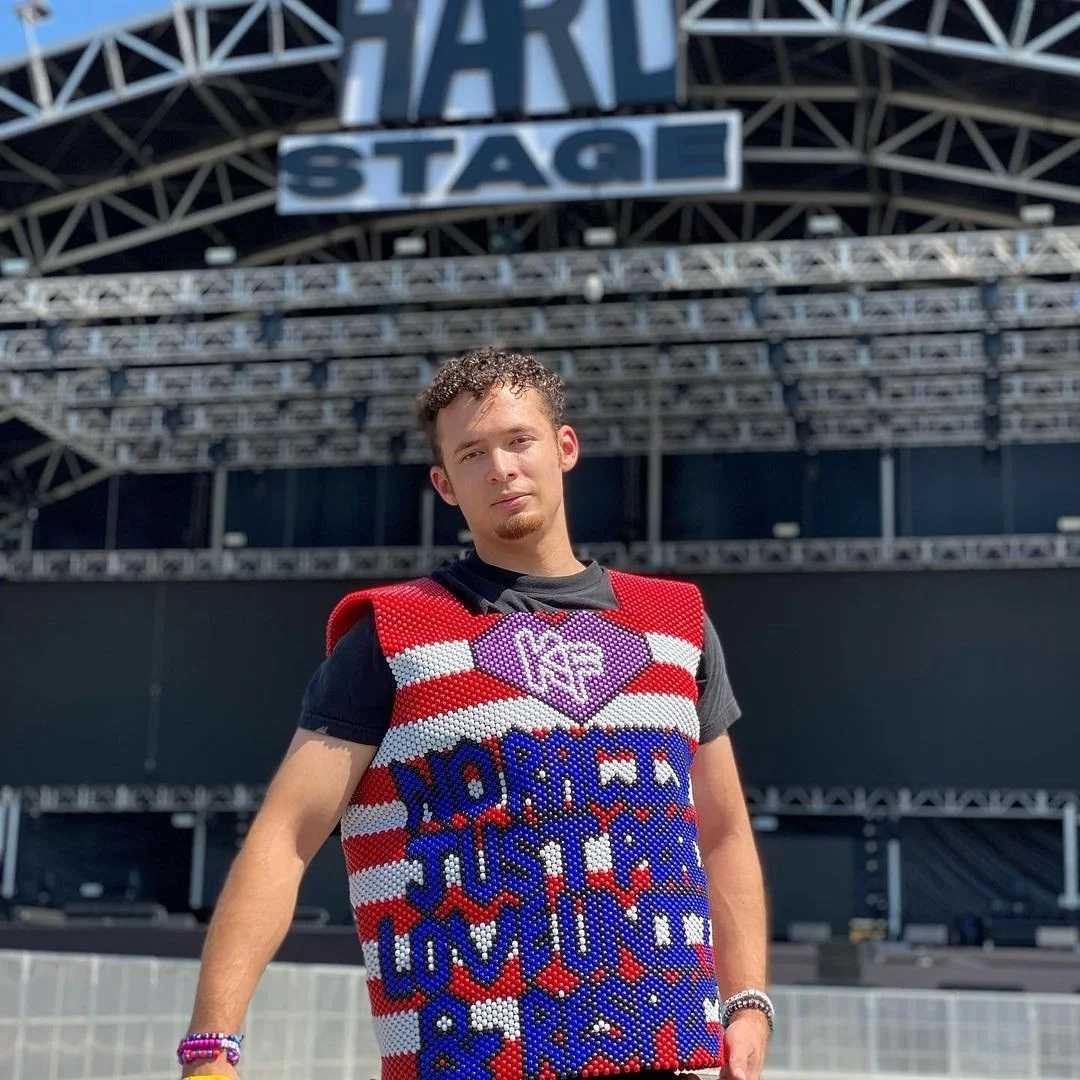 "No Racism, just peace, love, unity and respect! It's a hot day today so stay Hydrated!" - Yoshi 
Need beads for your project? visit our shop at https://shop.kandifamily.com if you dont see what you are looking for DM us we are always finding new beads to add and other kandi related items. 
Want to be featured? Fill out this form of what keeps you creative and projects you have worked on: 
https://forms.gle/iXxnaP4XJe5d45pF8