Hello everyone! I'm David a.k.a. DJB0Y3000 a.k.a. your friendly neighborhood KandiLion! I've been making kandi since 2009 and since 2014, I've been creating full blown kandi outfits.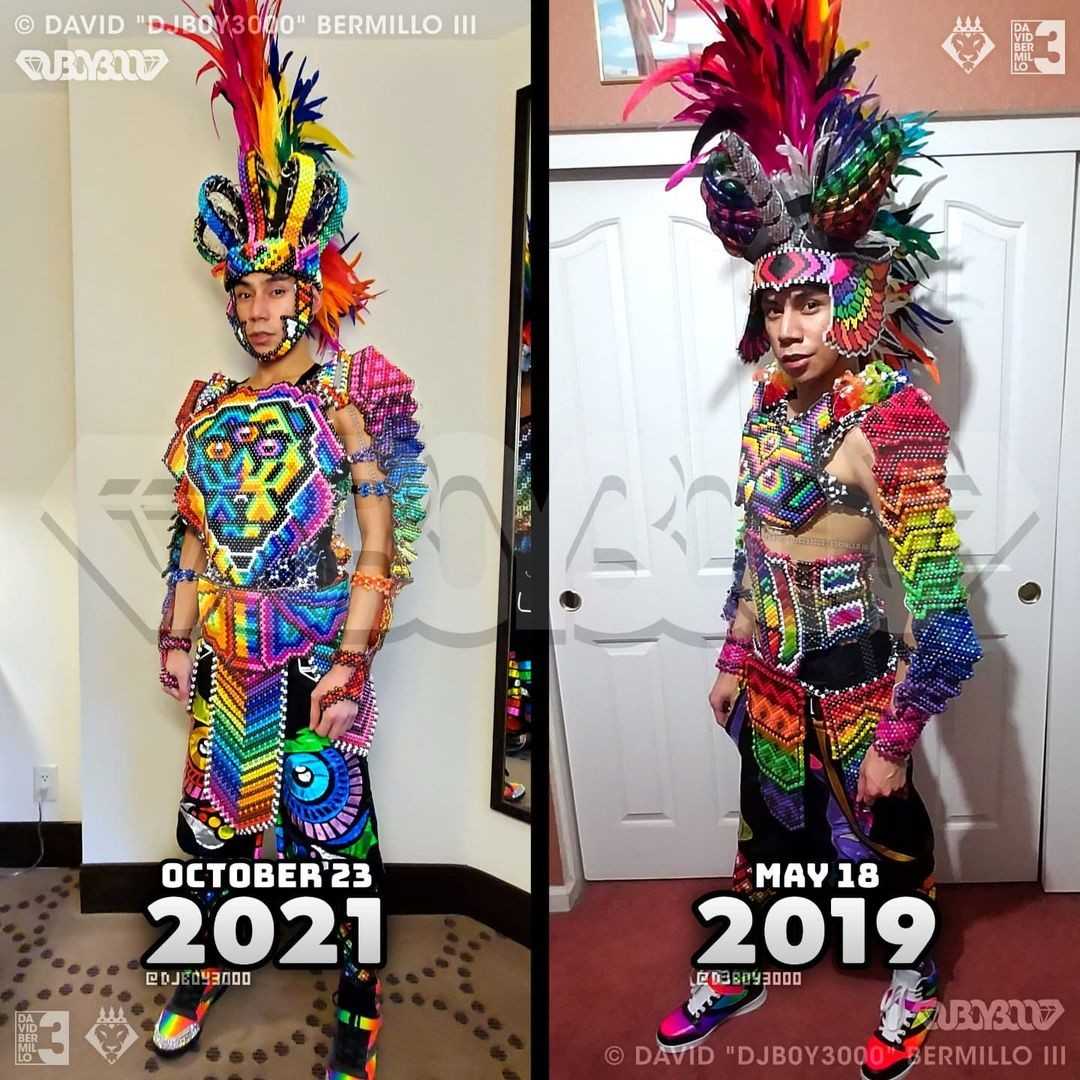 I started my kandi journey after seeing ravers wear bracelets and cuffs to events. Curiosity got the best of me and I started to learn more and more about the history of kandi and why people still wear trade kandi today. The sentiment of sharing a piece of yourself with a fellow raver was the main reason why I started beading.
Because I like to challenge myself, my first kandi piece wasn't a single, it was a cuff; a rainbow drip leopard print cuff to be exact. I thought I had it all figured out, but following a pattern without really learning how to read the pattern resulted in disaster. The cuff looked nothing like it should, and I was confused as to why. But after studying what I did for a while, I decided to try it again. Then, BOOM! I successfully created my first kandi cuff! I also decided to keep the messed up cuff as a reminder that it's okay to make mistakes as long as you learn from them.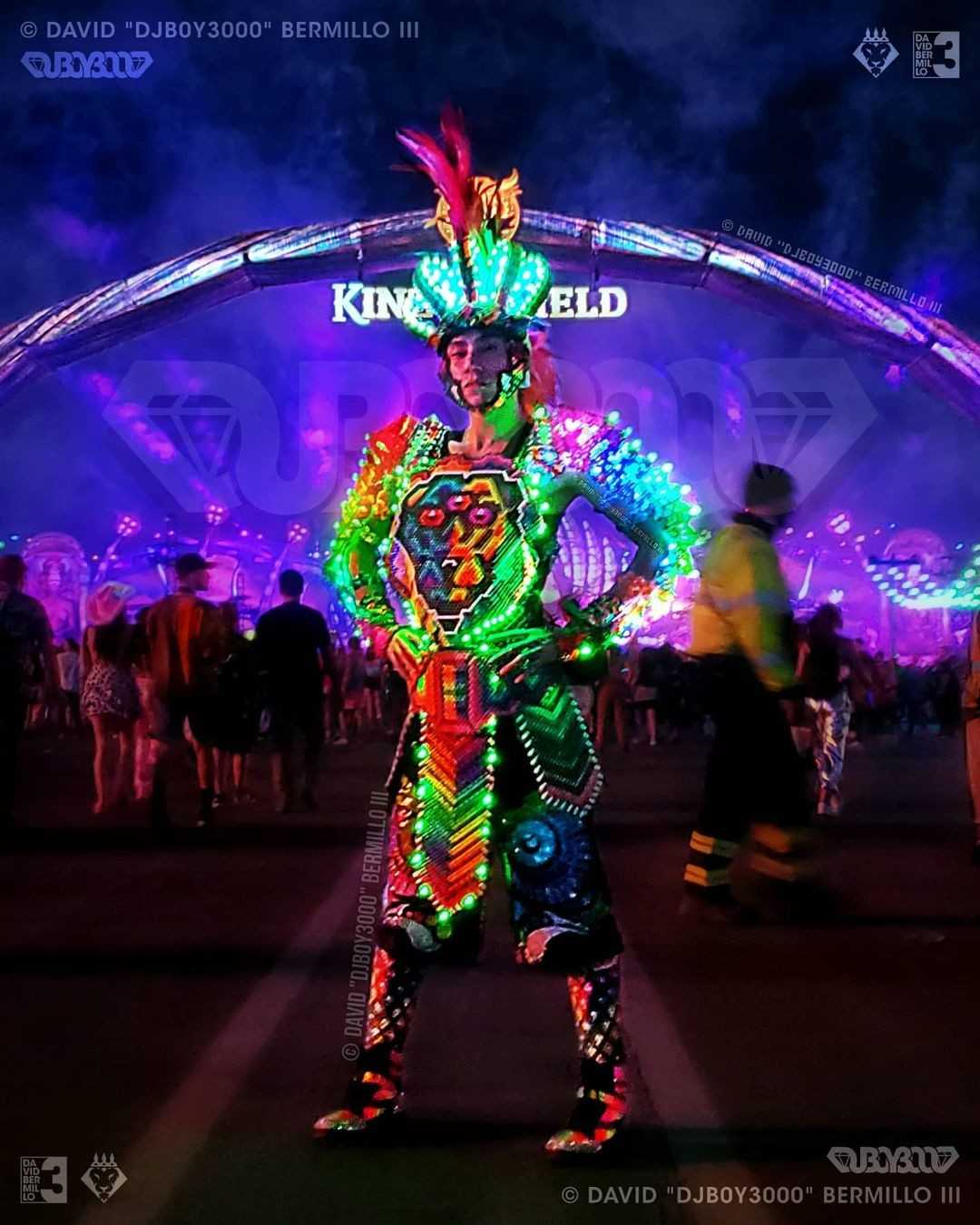 Now fast forward a few years. By this point, I've made many kandi pieces including: 3D cuffs, masks, bikini tops, and even a backpack. So I decided to debut the concept of "Kandi Warrior" for EDC Las Vegas 2014, and the original idea was to keep adding more pieces to the collection. But after making so many similar projects, I was starting to get bored. I needed a new challenge.
After posting the pictures from my first Kandi Warrior photoshoot, I received a comment that said all the kandi looked like armor. Bingo! I found my challenge. Doing some e-searching I found that kandi armor wasn't a new concept, it just wasn't common. So I went ahead and tried my hand at making it. After a few demos I figured out a shape that I liked and created my first complete set of armor.

2015 marked the beginning of the reimagined Kandi Warrior.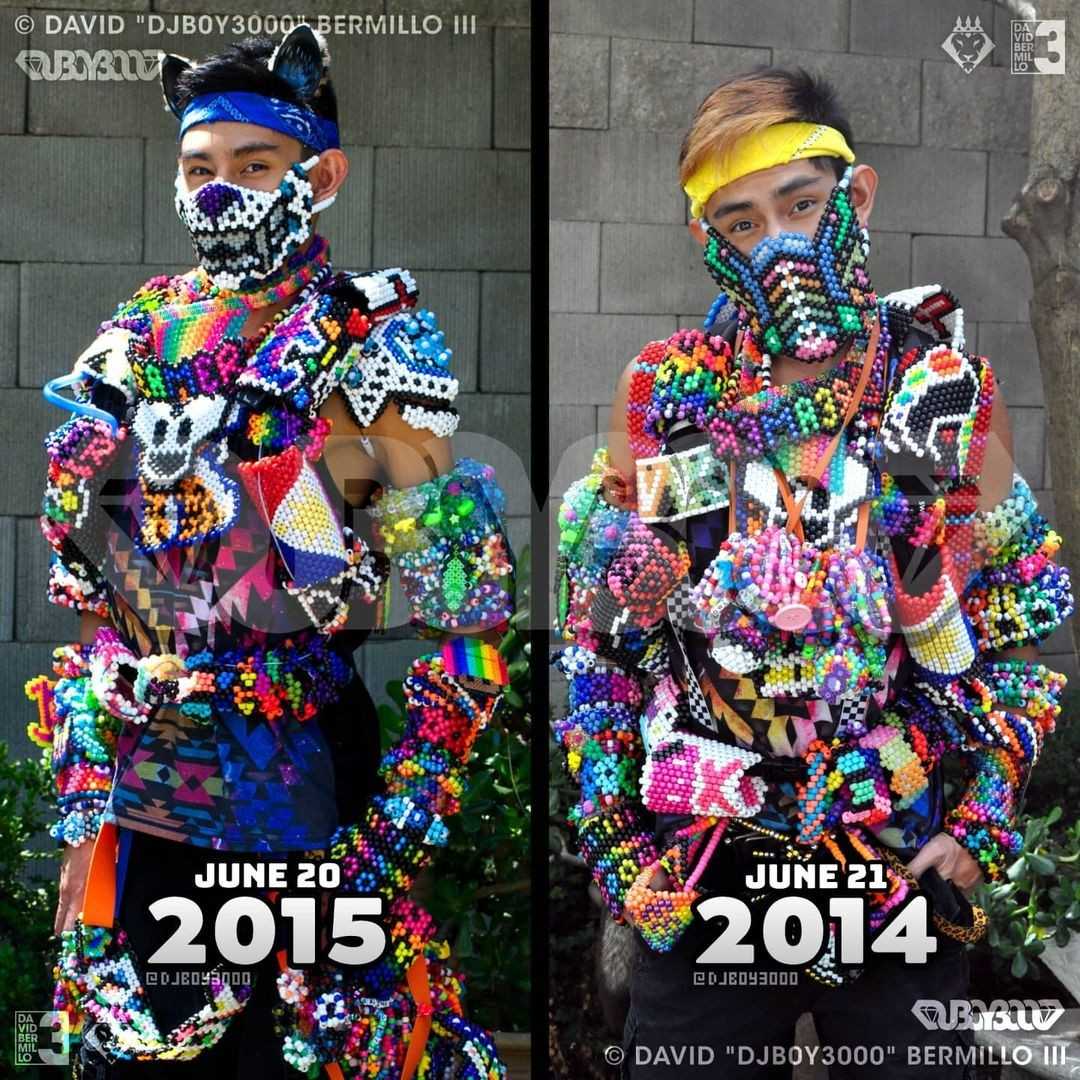 From then on out I've created new suits of armor for EDC Vegas. Each new iteration is bigger, badder, and better than the one before. Just this past year (2021) I was dancing under the Electric Sky in Kandi Warrior 7. Yes, I've created 7 Kandi Warrior outfits, and I'm excited to make more and more!
To all the kandi kids starting out (and even kandi veterans), remember that we all start somewhere. It's okay to experiment and it's okay to mess up. Don't get discouraged when projects don't turn out the way you wanted them to and more importantly, don't give up. Trust me, I've had my share of epic fails over the years. Just as long as you continue practicing, you'll always get better at making kandi.

Peace. Love. Unity. Respect.
- David a.k.a. @DJB0Y3000 a.k.a. KandiLion